Screen Protectors
Screen Protector Manufacturer
Custom Screen Protectors for Private Label Brands, Distributors and Retailers
New Vision Display is a glass screen protector supplier. We sell wholesale to private label brands, retailers and distributors worldwide. We specialize in manufacturing custom screen protectors for electronic devices: smartphones, tablets, laptops, GPS devices, POS terminals, medical devices, industrial controls, smartwatches and more. All of the raw glass cutting, CNC cutting, polishing, ion-exchange strengthening, 3D hot bending, lamination, and packaging is done in-house out of our dedicated glass factories in China. We offer a wide range of solutions to suit your specific needs and brand. We'd love to discuss your project!
Thanks to our well-established relationship with Corning Incorporated, we are among the first companies licensed to manufacture and sell* screen protectors made with Accessory Glass 2 by Corning® – a new offering from Corning specifically for the glass screen protector market. Accessory Glass 2 by Corning® is up to 5 times more scratch-resistant and up to 25% more resistant to breakage from impact than other strengthened glass screen protectors.**
*Trademark agreement required to use any Corning trademarks.
**Performance claimed by Corning. Actual results may vary. NVD did not verify these claims.
Standard Features
Exceptional scratch and impact resistance
Power Edge™ finishing process reinforces glass edges for maximum chip resistance
Strengthened by ion exchange (well over 9H hardness)
Flawless touch sensitivity
Anti-fingerprint (oleophobic) coating (115° contact angle)
>98% optical clarity (installed)
Factory direct, built to order
Custom Screen Protector Options
Custom sizes and shapes:

Up to 12.1" diagonal
0.21-0.4mm thickness
2D, 2.5D and 3D shapes

Premium coatings, films, and substrates:

180° or 360° privacy films
Anti-microbial, anti-reflective or anti-glare coatings
Blue light filter (anti-radiation)
Wide range of AB glues for easy, bubble-free application

Custom printing on glass
Etching on glass
Bulk or retail packaging catered to your needs and brand
Common Applications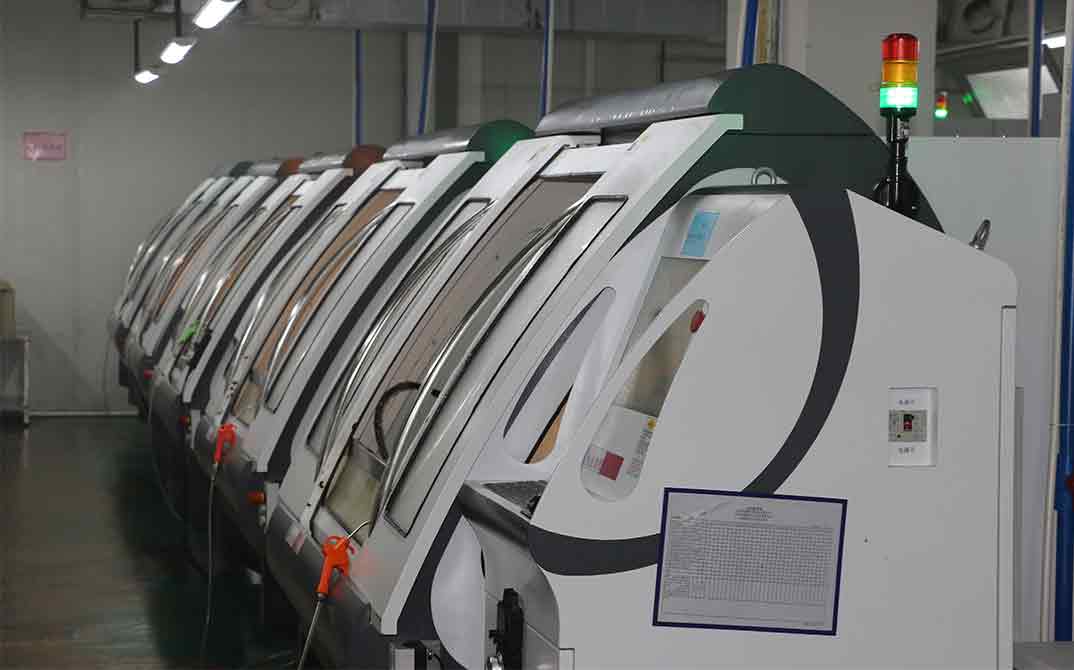 2.5D vs 3D Screen Protector
Measuring Ion Exchange Bath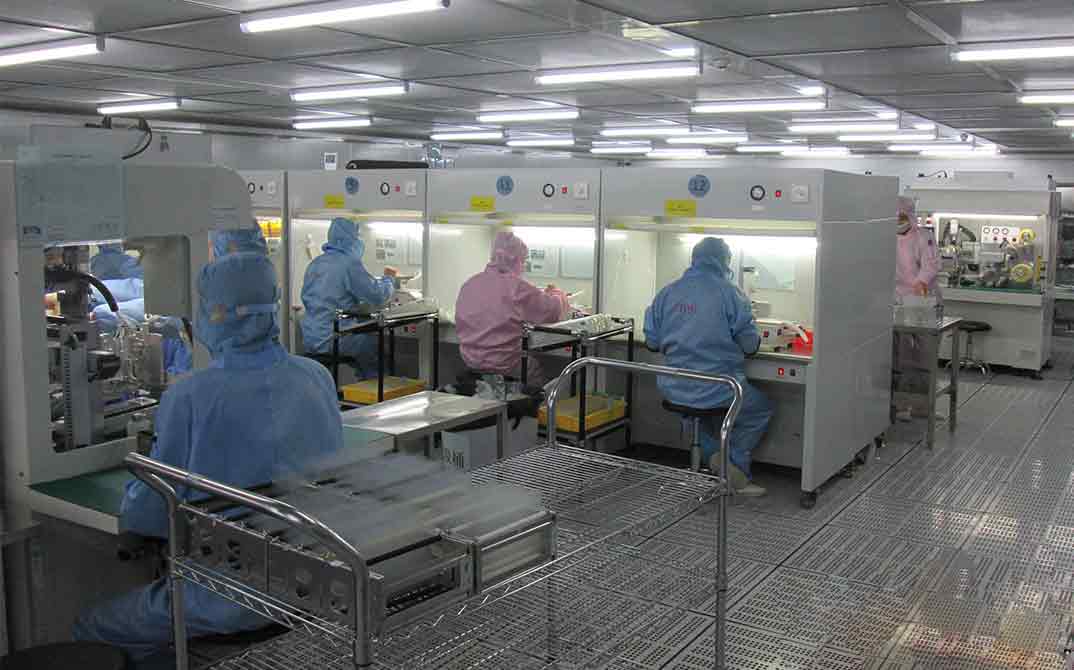 Testing Equipment (3-Point Bend)
Testing Equipment (Edge Break)
Factory Locations & Capabilities
Three (3) glass factories in China: Two (2) in Yongzhou, one (1) joint-venture in Dongguan
Production capacity of 1.5M screen protectors per month
Custom glass cover lenses also manufactured in our glass factories
Full-spectrum of glass processing and validation equipment:

1,000 m² of class 1,000 cleanroom workshop space, 300 m² of class 100 cleanroom workshop space (3,000m² space for glass screen protector production), 4-axis CNC cutting machines, polishing machines, ultrasonic cleaning machines, ion-exchange tanks, AB glue lamination machines, vacuum lamination machines for 3D shapes, silk-screen printers, glass performance verification equipment and more.
Quality Standards
Six Sigma and LEAN manufacturing practices]
ISO9001, ISO14001, IATF16949 certified (certificates here)
RoHS and REACH compliant (certificates here)
Independently, third-party tested