LCD Displays
Custom TFT & Monochrome LCD Display Modules
NVD is a custom LCD display manufacturer. We specialize in creating unique LCD and touch solutions for OEMs in many different industries. Our color TFT LCD technologies include extreme temperature functionality, sunlight readability, wide viewing angles, wide color gamut, high contrast, and more. We also offer a wide range of passive matrix LCD technologies, which can be an excellent low-cost alternative. We can integrate our LCDs with touch, cover lens, and other value added features – saving you the time (and often cost) of shopping around for multiple suppliers. Even better, our assemblies are warranteed as whole units. From concept to production, our experienced sales and technical staff are here to help. We'd love to make your design a reality. Give us a call to discuss your project!
Consumer Electronics Displays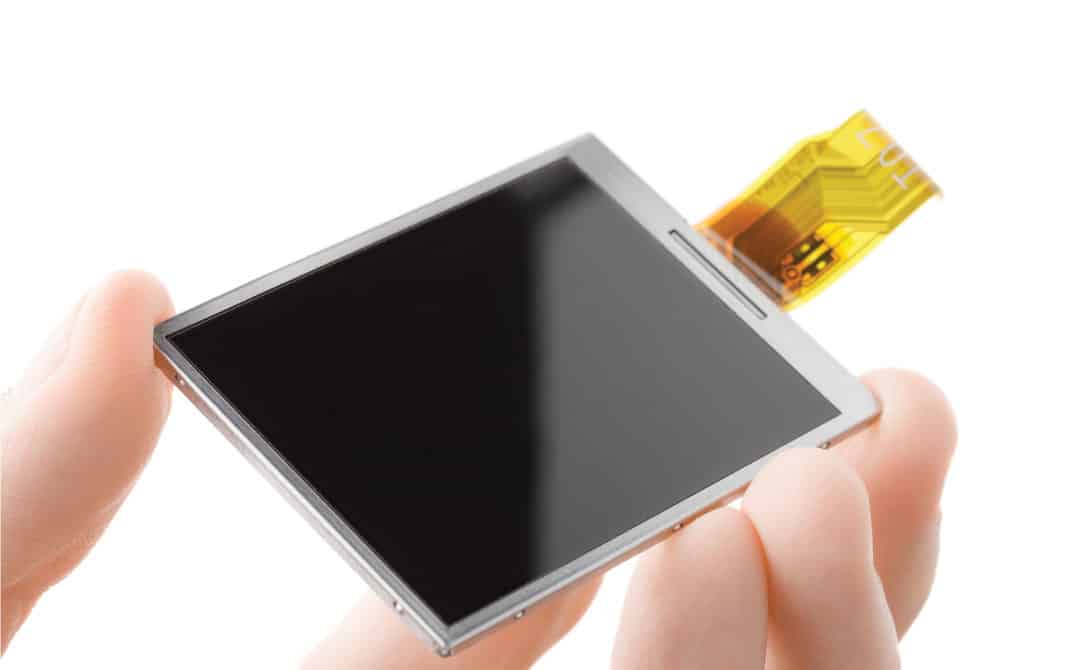 Small-Size TFT LCD Displays
Custom TFT LCD Displays (Active Matrix LCDs)
Technology Capabilities:
TN, WVTN, VA, MVA, IPS, FFS, AIFFMVA technologies
Industrial, medical, consumer, and automotive-grade solutions
Transmissive and transflective polarizers (sunlight viewable)
Wide viewing angles, wide color gamut
Wide operating temperature range
Economical designs
Full custom TFT displays with optional customer-owned mask sets
Extra-slim display (0.2mm glass)
Integrated TFT Display Modules:
High-brightness backlight
Variety of interfaces
FPC and interconnect
Packaging and mounting
Integration with PCAP touch panels and cover lens
Custom Monochrome LCDs (Passive Matrix LCDs)
Technology Capabilities:
Integrated Monochrome Display Modules:
Custom segmented, character and full dot-matrix modules
In-house backlight assembly
COG or with PCBA (customizable sizes, connector types, buttons)
Integration with PCAP touch panels and cover lens
Custom printing
What are TFT displays?
TFT displays are the answer to the limitations of multiplex addressing. Instead of each pixel forming a capacitor and being permanently connected to the column electrodes, an active switching element is used in each pixel. The row signal is used to open and close the switch. The switching element is a thin film transistor (TFT). One side of the pixel capacitor is connected to the source of the TFT, while the other is connected to a reference voltage that is common for the entire display (Vcom). For better performance (reduced flicker) there is a storage capacitor associated with each pixel as well. TFT displays are typically addressed in a one SELECT line at a time, progressive driving scheme.
TFT arrays can address a wide variety of liquid crystal structures that, owing to the absence of multiplex addressing requirements, can be optimized for better image quality.
What are PMVA displays?
PMVA stands for Passive Matrix Vertically Aligned. It refers to a technology in which the molecules are oriented orthogonal ("vertically") with respect to the display surface. The resulting optical effect is a very dark background color with a very wide and symmetric viewing angle.
Vertical alignment is used in active matrix displays in different configurations knows and PVA or MVA. In passive (PMVA) displays multiplex addressing is used and the number of rows that can be addressed is limited to a maximum of about 64 based on currently available materials. In PMVA technology the contrast ratio and viewing angle is a direct trade-off with the multiplex ratio. At high multiplex ratio certain STN-type displays have better optical performance.
PMVA displays are by nature negative mode displays, meaning they have a black background color. Therefore the most popular application is in transmissive display modules with white or colored LED backlight. The technology is very popular in automotive applications.
The high contrast of PMVA displays allows for color zones that can be created by printing color filters on the outside rear surface of the display cell or by using multi-zone LED backlights.